Math workshop week for last year's grades 1-6 starts July 18. 8:00 AM to noon each day. Call the school to get signed up 👍🏻 285-6991 Ext 120.

Science week for last year's grades 1-6 will be June 27- July 1. 8:00 AM to Noon. Please remember to call the school to let us know if your student will be attending if you haven't already. (406) 285-6991 Ext 120. Thanks!

K-6 Awards 12:30 Kindergarten Graduation 1:30 8th grade Graduation 2:30 TODAY 🤗 5/25

Last week of school!! There is still a lot on our calendar. Tomorrow, May 24th, potluck awards dinner @ 6:00PM for students and families grades 8-11. Please bring a side dish, salad or dessert. May 25th, K-6 awards, K graduation and 8th grade graduation, starting at 12:30. May 27th, last day of school! Out at 2:30. Remind your 8-11 students to prepare for semester tests 😅

Awards banquet for families of grades 8-11 Tuesday night, 5/24, 6:00 PM. Pot luck. Please bring a side dish, salad or dessert. See you Tuesday!! Celebrate your student's accomplishments this school year.

Spring Concert 🎵 tonight! 6:00 PM. Ice cream social to follow! A buck a bowl fundraiser for music.

Elementary K-6 track and field day tomorrow 5/11 at Willow Creek School. Start time 9:00 AM Concessions will have cheeseburgers $6 hotdogs $4 nachos $4 chips $1 and drinks $1. Meal deals come with chips and a drink and save $1. Various snack items. Will start serving lunch items at 11:30 ish 😉 Don't forget your sunscreen! And big voices to cheer on all the kids. Harrison and Cardwell Schools will be here too 🥰🎉

Congratulations Mrs Frank and music students!! Campbell received a Superior rating for his trumpet solo at State Music festival today and the Percussion ensemble performing a piece composed by Mrs Frank also got a Superior score!!! The ensemble is performed by Dalton, Campbell, Savanah, Jacob and Blaze. Willow Creek is proud of you all. 🥰

It was wonderful to have so many grandparents here this morning! Thank you all for coming!

Remember! Grandparents and Graphing @ 7:30 AM in K-6 classrooms. 2nd grade will be in gym 🤗 Stop by the table on main floor to grab Granola bars, yogurt and juice!

Remember Donuts and Dads tomorrow. Starts at 7:30AM

We have power! Carnival starts at 5:30. 🎉

Stay tuned!!! No power…… carnival is in a holding pattern until we find out if the power will be back on!

Parents of students grades 6-11 please be on the look out for information on our upcoming wellness screening. It was sent home today with your student.

District Music Festival soloist, duet and percussion ensemble will be performing at Gallatin High - not Bozeman High as the information sent home says. Same room number!

Reminder: Parent Teacher Conferences for elementary and Student Led Portfolio Conferences for junior high and high school are tonight and tomorrow night. 3/30 & 3/31

Remember tomorrow afternoon March 25th is Kindergarten and Pre-K round up for next fall. 🎉 check school bulletin for times.

Willow Creek School is still in need of a part-time secretary. If interested or if you know someone who may be interested, please contact the school for more information.

Pastor Bill Lanes of the Whitehall Assembly of God Church along with the Convoy of Hope Ministry, have donated coats, socks and rainboots to the school. The sizes are limited so not all students will get boots and coats but everyone will get some Bomba socks. For those who do not know Bill, he was a paraprofessional here at the school for several years. We appreciate Bill thinking of us with these donations.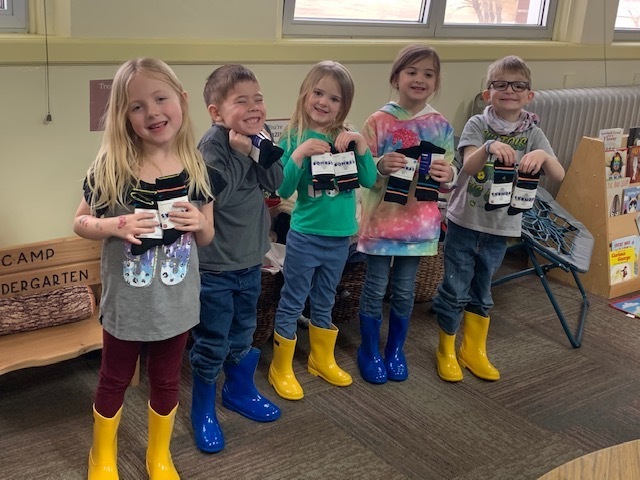 Thank you to the Northwestern Energy Crew working in Willow Creek today for fixing the chain on our flagpole!